Romantic Prague
One of the many romantic aspects of life here is that my husband and I do so many things together. We don't have a car, or a huge shopping center nearby, so shopping is a small-scale enjoyable event.
Example: we need a printer cartridge. So we will walk to the little shop where we bought the HP Photosmart printer. When we bought the printer, we could have gone to a big electronics store by tram or Metro, but instead we walked to this shop, which I located on-line. The owner was very accommodating and professional, and we felt good about buying from him rather than from a big impersonal store, probably owned by Germans, Austrians, Dutch or Americans. We bought local.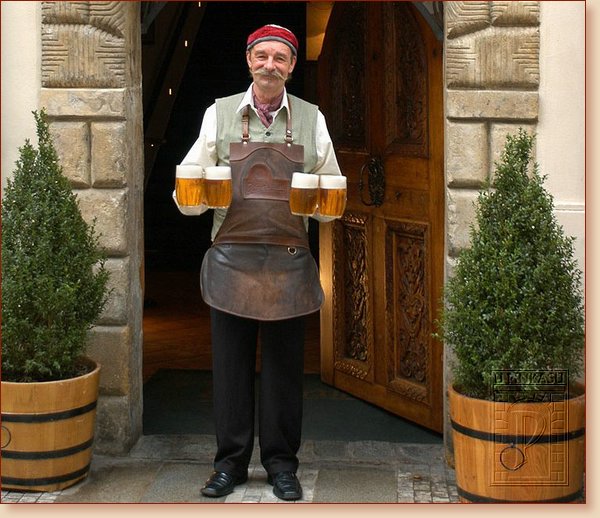 So now we'll walk back to the shop and buy the printer cartridge. It's about an 8-block walk. The kicker is that we'll then have lunch at a nearby pivnice, a restaurant that serves a particular beer on tap along with basic comfort food like smazeny syr--fried cheese--more delicious than it sounds-- and Czech cuisine like Moravian sparrows (a pork dish). The pivnice overlooks the Nusle Valley, so we'll enjoy the view and the food. A romantic errand!